About Us
Magic Broom provides affordable and reliable commercial cleaning services in Bristol, ensuring 100% customer satisfaction. "The devil is in the detail" – in all situations, we strive to understand what truly matters, whether that's with our clients, our colleagues or within ourselves. This focus enables us to achieve amazing cleaning results.
Instant Quote
Our Reviews
Raising The Standards
Magic Broom was established in 2016 by Joanna and Paul, their standards were above any agency they found work at, so they set out on their own to raise the cleaning standards in Bristol. They had an aspiration to build a unique cleaning business, where delivering the highest levels of service and administration is the energy driving the company forward.
As well as being reliable, they go the extra mile to make Magic Broom stand out from the crowd. They continue to be responsive to clients and adapt to different requirements, understanding and solving clients challenges.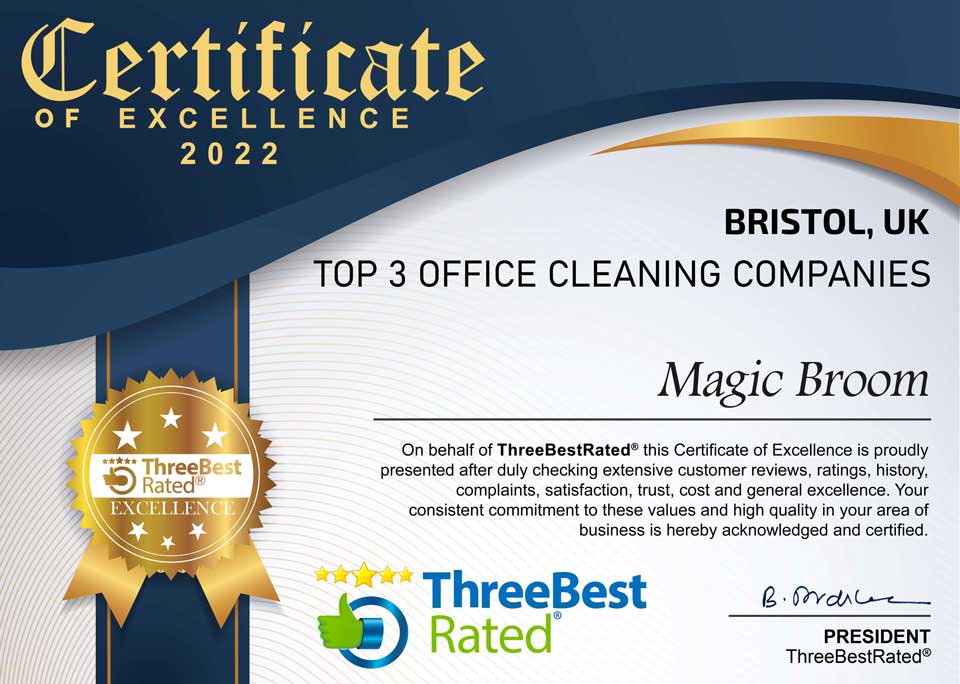 Simplicity
At the core of everything we do, we believe in keeping things as simple as possible. You shouldn't ever have a headache or feel stressed from dealing with us, from our cleaning staff to our management.
Thorough
Have you ever heard the expression 'the devil is in the detail? This is what we believe in. But it doesn't just go for the cleaning, this goes for everything we do as a business.
Trustworthy
We don't make promises lightly. When we promise that we will do something, we mean it and we do it. We know that to have a long term relationship with our clients and our staff, they need to trust us. We take this responsibility very seriously and aim to build more trust through every interaction we have.
Transparency
We're open and real with everyone, from our cleaning staff to our clients. This honesty and trust are vital to creating and maintaining long term professional relationships. Because of that, we will always be as open and honest as possible, no matter what is happening.
Respectful
We want every client that chooses us, and every cleaner picks to work for us to feel welcome, every single time they interact with anyone else in the business.
Committed
When you choose Magic Broom, you have a guarantee of our commitment to providing what we agreed. That commitment ensures that the service remains high no matter what's happening, what time of year it is or through any issues that we may face together.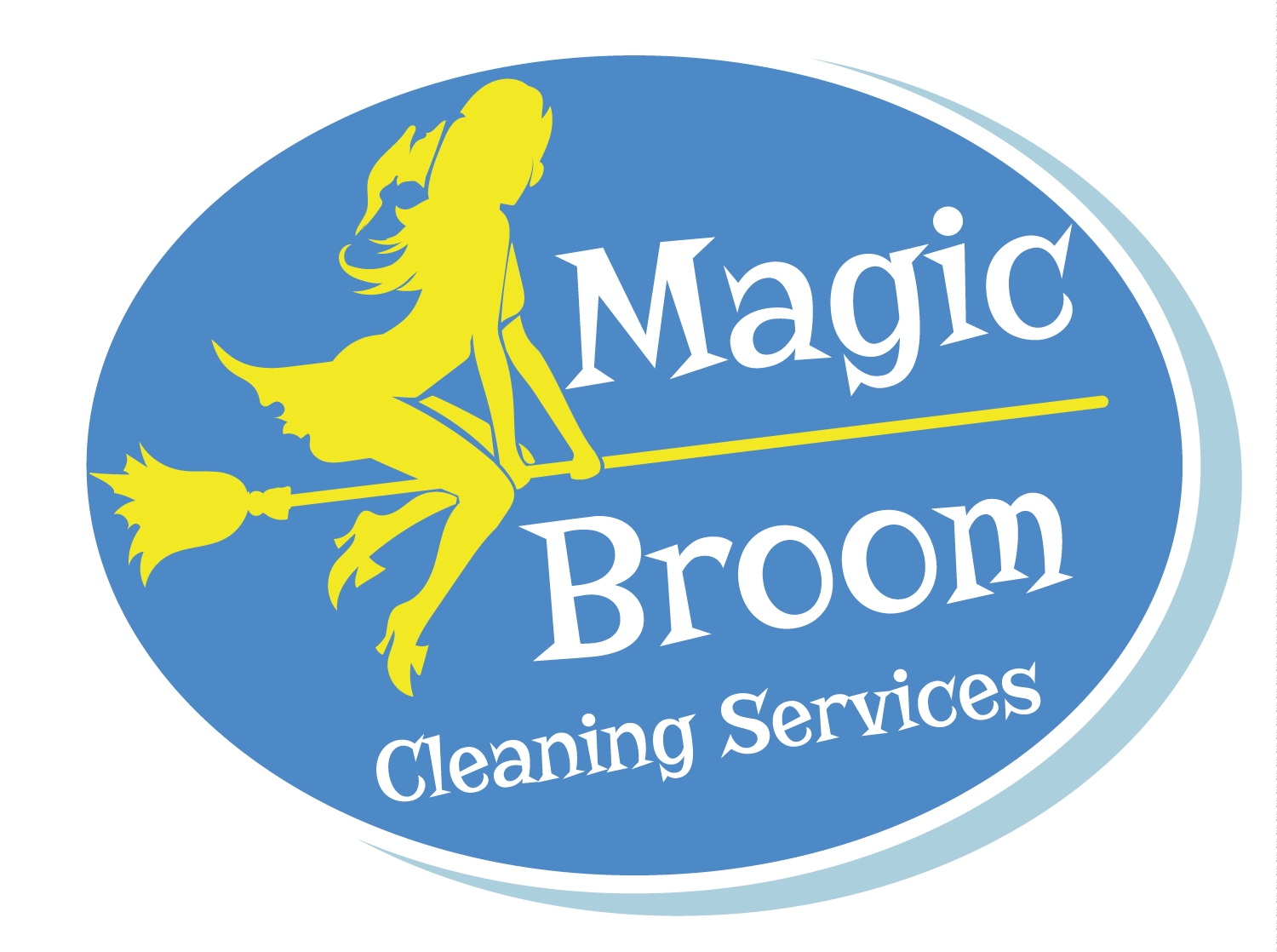 Working with Magic Broom
Magic Broom operate across many sites in Bristol with highly trained and motivated staff. The owners are closely involved ensuring the highest standard of cleaning is always delivered and every single client is happy.
We understand that each business is different and has unique
requirements. Initially, we will visit your premises to discuss your requirements and then we will create a tailored checklist and provide a quotation that reflects your needs.
Magic Broom has been recognized as one of the Top 3 Office Cleaning Companies in Bristol by 3 Best Rated! The company faced a rigorous 50-Point Inspection, which included local reviews, history, trading standards, ratings, satisfaction, trust, price and general excellence.
Magic Broom love to maintain relationships with their customers and become more than just a cleaning service. They become part of the routine that makes your life better, healthier and cleaner!
No Long Term Contracts- Tired of being locked into a contract for 1 to 2 years? You can enjoy the flexibility of a month to month service agreement with Magic Broom.
Magic Broom is dedicated to establishing a long term relationship, not a long term contract!
Protect your business & home using our COVID-19 sanitising/disinfecting procedure in Bristol!
Our Reviews
Our Bristol cleaning services are totally flexible, designed to meet the customer's requirements and exceed their expectations.
"We are very satisfied with how clean our office is. The service we receive from Magic Broom Office Cleaning is fantastic! We would absolutely recommend them – a brilliant cleaning company." – Nigel
"We've used Magic Broom for 2 years.They are efficient, professional and friendly. Highly recommended" – Rachael
"We hired Magic Broom for our office after being let down by several different cleaning companies in the past. Joanna and Paul stepped in to save the day!" – Arek
"Reliable, do a good job, competitively priced, very friendly – all you would want!" – Paul
"Reliable, friendly and professional team who do an excellent job. We are very happy with the service provided and have recommended them to friends and family." – L. Maggs
"I always find Magic Broom amenable, thorough, quiet and efficient. I have already recommended them to my friends." – Margaret













Get Your Free Quote Today
We are not able to provide supplies for contract requiring less than 4 hours per week.*